Thoroughbred x Clyde
2 year old Black Filly
15.3 hh
D.O.B. May 14, 2014

Free jumping video below
Cora is the perfect example of what 50 years of breeding can bring. There is no guessing, no trying, no mistakes … there's only a sure thing! The product that you know you're going to get. We are confident when we say that this mare has a life full of winnings ahead of her. Whether it's winning hearts or ribbons or both, she will be the envy of her competition! And she'll be good at whatever she does.
In true Shady Maple fashion, she free jumped like a superstar and she's got a solid start under saddle. Now she just needs to find her partner. We absolutely love this mare and so will you!
Full sister to Tasha (2013 Sale), Pontiac (2012 Sale), Rocky (2011 Sale), Crosby (2009 Sale) and Jacquelyn (2006 Sale).
Sire: Key Exec (TB) AKA Tuffy
Dam: Shady Maple Spreckles (Clyde)
All horses will be available for previewing and trying by appointment between Sunday May 22nd and Wednesday May 25th. Phone Barb Bowen at (905) 659-1704 or email Jodie Bowen at obps@execulink.com to schedule your appointment.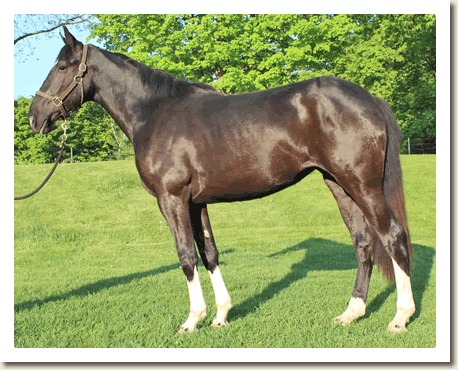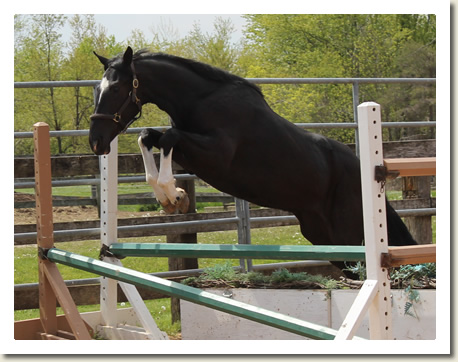 Breeder: Shady Maple Farms
Join us for some refreshments and fun at our Friday evening gala. The breeders will take this opportunity to showcase their horses and give demonstrations of these remarkable athletes. Friday May 27th at 6:00pm here at Orchard Park Stables. Get Directions here.

We hope to see you there!