Appendix Quarter Horse
8 year old Bay Mare
15.0 hh
D.O.B. June 2, 2008

Free jumping video below
This beautiful Appendix Quarter Horse is very special to us! There was some thought and planning that went into her breeding and now she has been on the back burner for too long. She been a one person horse and now itís time to see her move on.
She is super friendly, very intelligent and reads people very well. She is a simple and nice ride. She has been hacked a lot and loves to be alone or with others. Although she has had a lot of riding, she is new to the show ring. Mohagany is an athletic mare and will excel in whatever discipline chosen for her.
Sire: Lover's Cross (TB)
Dam: Holm's Sweet Sparta (QH)
All horses will be available for previewing and trying by appointment between Sunday May 22nd and Wednesday May 25th. Phone Barb Bowen at (905) 659-1704 or email Jodie Bowen at obps@execulink.com to schedule your appointment.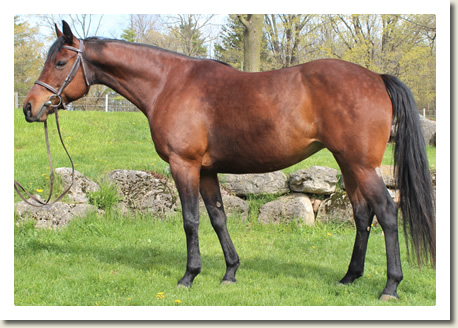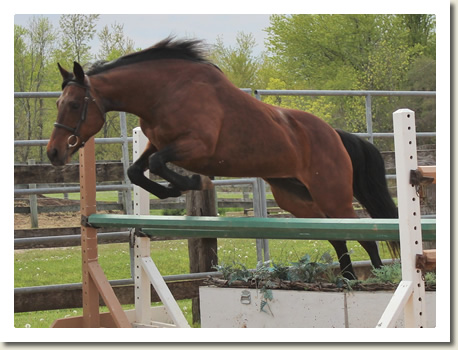 Breeder: Orchard Park Stables
Join us for some refreshments and fun at our Friday evening gala. The breeders will take this opportunity to showcase their horses and give demonstrations of these remarkable athletes. Friday May 27th at 6:00pm here at Orchard Park Stables. Get Directions here.

We hope to see you there!