Clyde x Hackney
2 year old Brown Filly
15.0 hh
D.O.B. July 10, 2014

Free jumping video below
Dolly is stunning to look at, she free jumped like a champ and her temperament is wonderful. Like all of the 2 year olds in this sale, they've come so far so fast. It's hard to imagine that they couldn't be caught in their box stalls when they arrived. Now they love the attention and realize there's more to life than a herd of their peers in a field.
Dolly is compact but don't be fooled … a 15 hand 2 year old is going to grow. She'll probably finish over the 16 hand mark. She's been easy to start and she's ready to be someone's special partner. We adore her! Full sister to Spice in current sale!
Sire: Shady Maple's Northern Gambler (Hackney)
Dam: Shady Maple Fern (Clyde Mare)
All horses will be available for previewing and trying by appointment between Sunday May 22nd and Wednesday May 25th. Phone Barb Bowen at (905) 659-1704 or email Jodie Bowen at obps@execulink.com to schedule your appointment.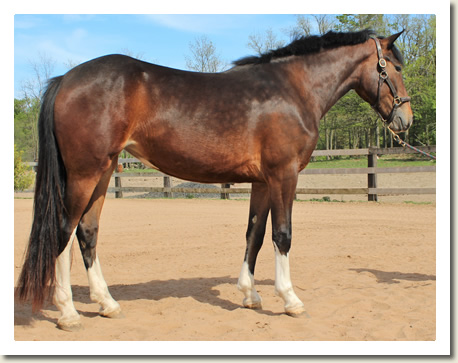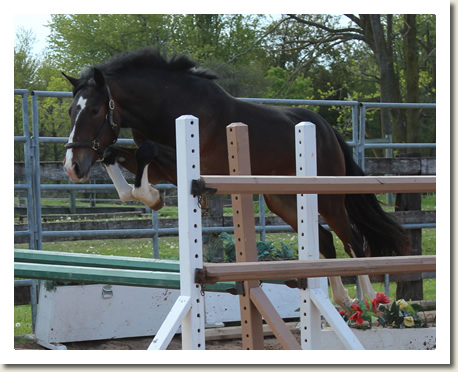 Breeder: Shady Maple Farms
Join us for some refreshments and fun at our Friday evening gala. The breeders will take this opportunity to showcase their horses and give demonstrations of these remarkable athletes. Friday May 27th at 6:00pm here at Orchard Park Stables. Get Directions here.

We hope to see you there!