Thoroughbred x Clyde
4 year old Chestnut Gelding
15.3 hh
D.O.B. April 11, 2007

See YouTube video below!
This handsome fellow's parents have produced four beautiful offspring together and it's evident that they are truly a match made in heaven! Bella waited to have Emilio, her first colt born after having 5 fillies … and it was well worth the wait. Emilio is as kind and loving as his dam, and has the same "love of life" personality and unique confidence that his sire so magnificently carries around!
There's something to be said about how incredibly smart this beauty is about everything that gets thrown his way! He is quiet, simple, brave, and athletic. On top of all that, he makes you feel like a superstar in the tack because he's so smooth to ride! With a real pretty trot and a great canter too, he's sure to be a barn favorite! Emilio also has a lot of growing to do yet and will excel in any discipline!!! Full brother to Bella Donna from the 2009 sale!
Sire: The Bureau County Kid (Crossbred)
Dam: OPS Bella (Crossbred mare)
Viewing Prior to Sale: Orchard Park Stables,
Barb Bowen (905) 659-1704 or e-mail
Jodie Bowen at obps@execulink.com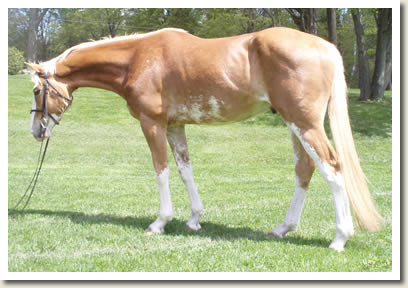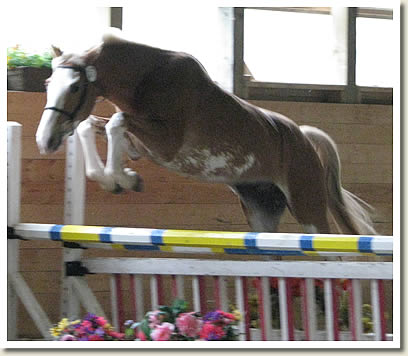 Breeder: Orchard Park Stables