Thoroughbred x Clyde
4 year old Chestnut Gelding
16.1 hh

See YouTube video below!
This wonderful third son of Pride (2009 sale), sired by Lover's Cross, is everything and more than expected. His half-brother, Elliot (2007 sale), is competing successfully in the London area at present! Chicago is already "Callie proof" and stamped for approval, for those who understand what that means. He has looks, ability and temperament to excel in any discipline as well as be your forever horse! He has that wow factor when watching him and he blew us away in the free jumping as it came so easy to him!
Sire: Lover's Cross (TB)
Dam: OPS Pride (Crossbred mare)
Viewing Prior to Sale: Orchard Park Stables,
Barb Bowen (905) 659-1704 or e-mail
Jodie Bowen at obps@execulink.com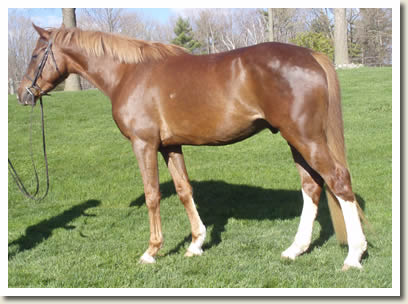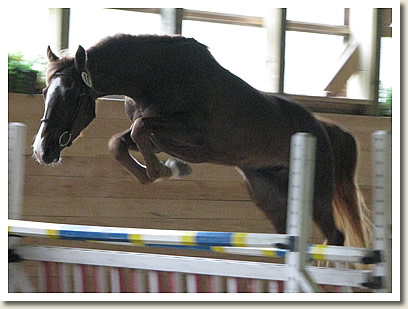 Breeder: Orchard Park Stables