Thoroughbred x Clyde x Hackney
4 year old Bay Mare
16.2 hh

View Free jumping here!
A pleasure to work with! This stunning mare is an absolute sweetheart, willing to put in a 150% effort for whatever you throw her way. And of course she'll do it well because that's just in her nature! Star-lite has an incredible canter and is suitable to almost any rider with her great temperament. A full sibling to Coal-Ann (2008 sale).
Sire: Key Exec (TB) AKA Tuffy
Dam: SMF Clara (Crossbred mare)
Viewing Prior to Sale: Orchard Park Stables,
Barb Bowen (905) 659-1704 or e-mail
Jodie Bowen at obps@execulink.com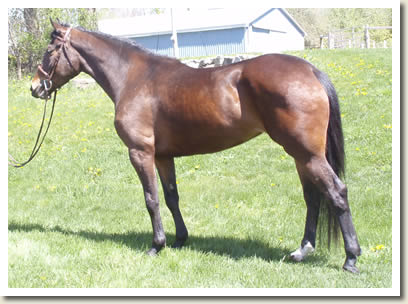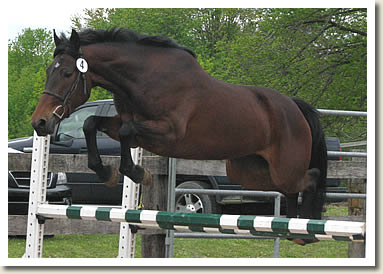 Breeder: Shady Maple Farm