Thoroughbred X Clyde
7 year old Grey Gelding
16.1 hh
D.O.B. May 20, 2003

View Free jumping here!
Regal and stunning, powerful and strong, useful and hard working! These are only a few of his many great qualities! Blazerís temperament is exceptional considering heís sired several foals, was gelded late and is riding as wonderful as he is! He has a nice way of going, is a very comfortable ride, and is already showing incredible potential for many disciplines with only 4 months of riding.
Sire: Great Galleon (TB Stallion)
Dam: Polly II (John Albrecht Clyde Mare)
Viewing Prior to Sale: Orchard Park Stables,
Barb Bowen (905) 659-1704 or e-mail
Jodie Bowen at obps@execulink.com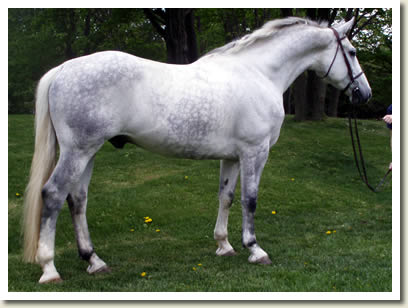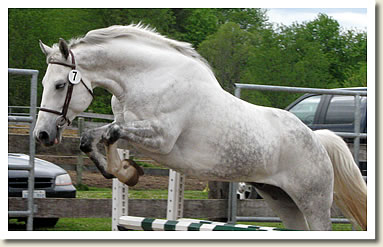 Breeder: Orchard Park Stables